THANK YOU!
People like you are brilliant! By donating a meal you are helping get dinner on the table in homes where it is most needed. Our supporters are helping to create the good times - family meal and activities to do together. 
There are two ways to give, a one off donation or a regular gift. 
Our regular givers are automatically part of The Kitchen Community - making a difference today and in the future. 
KITCHEN COMMUNITY
Regular givers help children to know that dinner will be available next week, next month and whenever they need it. 
A little every month adds up to a lot of full tummies. 
We send you regular updates so you can see where your money is going.
To join, click the button and select ANY amount that you would like to give every month. And that's it, you're on the team.
ONE OFF GIFT
It costs around £7 to create and deliver a Meals box that feeds a whole family a good meal, with leftovers. Your gift helps to provide a family with a night off from worry about food, and something good to create together.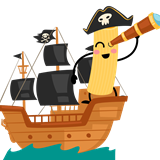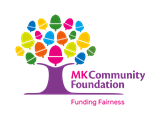 St Mark's Meals is a project of St Mark's MK
Reg charity no:  1180087