NO CHILD SHOULD HAVE TO GO TO BED HUNGRY
With your help, we can feed hungry tummies all across the city. We want children all over Milton Keynes to have dinner so that they can turn up at school the next day without the burden of hunger pangs. We've got a simple system that gets dinner to where it's needed, when it's needed, so that children don't have to go to bed hungry.
Getting to school
Several families find themselves occasionally short of food and money, these boxes were provided to incredibly grateful families. It made the difference of the children being able to come to school and learn because they had eaten dinner.
Cooking together
These boxes are a fantastic approach because the whole family can get involved. Our families have sent us photographs of themselves cooking together and sharing a really positive experience. The children just love getting involved.
Relief
A parent brought her ill child to school and asked if we could please keep them in school, as they had no food to give them....We gave the parent a couple of your boxes - mum was so grateful, she started to cry and asked if she could hug me.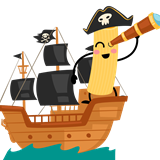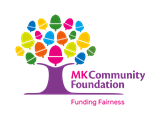 St Mark's Meals is a project of St Mark's MK
Reg charity no:  1180087